We

Are POPEL Landscaping and Design, LLC

POPEL Landscaping and Design, is a full-service family-owned landscaping business with a straightforward and unique design/build philosophy. We operate under the principles of honesty, integrity, excellence, and professionalism. We handle your job from conception to its realization. We listen to your thoughts and ideas to bring your dreams to life.

By choosing POPEL Landscaping and Design, for your landscaping needs means choosing - a family business dedicated to building not only your dream landscape, but a long term relationship as well. 
---
POPEL Landscaping and Design, works to give you a full service landscape design and build. Part of this process involves an initial site visit and then, using Bohdan Popel's decades of experience in design layout, coupled with years of experience in a variety of landscape areas takes the vision of your ideal home or business exterior and builds a computerized version to show you what it will look like once it's brought to life.
Once you decide on the landscape design, it is time to move onto the actual creation. POPEL Landscaping and Design, works diligently and meticulously to bring your landscape design to life. They are there every step of the way to ensure the construction and installation process goes smoothly. Every attention is given to detail, making sure your home or business landscape expectations are not just met, but exceeded.
And once your dream landscape has been created, the work isn't done – for POPEL Landscaping and Design. To make sure that your landscape is always looking its best, POPEL Landscaping and Design, will continue handling any maintenance or upkeep necessary.
Bohdan Popel
OWNER & LANDSCAPE DESIGNER

---
Bohdan Popel a graphic designer by trade who founded POPEL Landscaping and Design, LLC brings a unique combination of experience in design layout combined with a variety of landscaping experience.
This vast range of professional services along with his passion for the job and meticulous attention to detail allows for all your landscape dreams to come true.
Bohdan Popel oversees each landscape design, meets with clients, coordinates sub-contractors and production schedules. He is involved in all facets of POPEL Landscaping and Design, LLC's operations. This is the base for building solid on-going relationships with his clients.
A former advertising agency owner he takes great pride in saying he has also designed the POPEL Landscaping and Design website. His professional passion is turning any landscape into a positive surrounding.
Aside from his love of landscape design, he enjoys spending time working in his own gardens. He volunteer's his services at the local animal shelter, enjoys helping friends, and spending time with family two legged and four legged.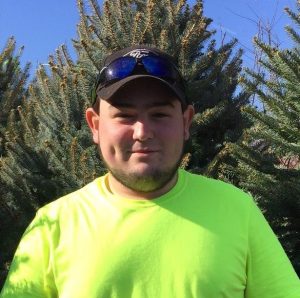 Joseph Popel
MANAGER OF LANDSCAPE CONSTRUCTION
---
Joseph Popel is a native of Woodbridge, CT where he learned from his father by watching and being hands-on. Since the age of two, he dreamed about operating a tractor. As he grew up, he knew that someday he would work full-time in the family business.
At the very young age of two he had his first pedal tractor. Joseph had entered pedal tractor pulls starting at the age of three at the local country fair. He had won first prize every year.
Joseph had the fortunate experience of learning the business from the ground up, by performing regular landscape maintenance. This allowed him to learn his plants, weeds, pests, diseases, pruning techniques, growing habits, proper lawn care, and a lot more. He moved up through installing, troubleshooting, and maintaining landscapes. He naturally progressed into landscape construction, estimating, and helping design residential landscapes.
He has an outstanding personality with a get the work done attitude. Joseph is an extremely hard worker who is dedicated and devoted to the things he loves to do for others. He truly loves what he does day in and day out building solid on-going relationships with his clients.
A

Family You Can Count on

Family owned and operated with over 15+ years of experience in a variety of landscape areas and 20+ years of design layout experience.
We are:
           Professional
          Organized
         Personal
          Experienced
          Landscapers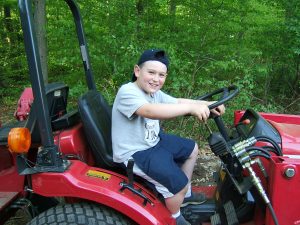 Landscaping

Awards & Letter of Recognition

With so many years of experience in the business, our company is your
source for the highest quality and landscaping service.