One

Thing That Will Increase The Value of Your Home

BEFORE YOU DECIDE TO LIST YOUR HOME

Sellers need to make the best possible impression to appeal to picky buyers.
---
LACK OF CURB APPEAL
The first thing any prospective buyer will see is the front of the home. Everyone wants to live in a home that is beautiful on the outside as well as the inside. A poorly kept landscape, whether overgrown, or non-existent will turn a buyer off. They may fear the cost of redoing landscaping, or be overwhelmed at the thought of it. By planting a few annuals, keeping the grass cut and weeding the flowerbeds regularly you will improve your curb appeal. Front landscaping that is welcoming and has good visual appeal will keep a buyer interested in your home.
Why

should I consider landscaping for my yard or garden?

It is a well known fact that any landscaping activity can immediately boost the overall value of your property. When you do choose to sell your home, a beautiful landscape can add thousands of dollars to the price. Think of your yard as an extension of your home. Would you avoid cleaning the kitchen until you were ready to sell your home? A beautiful landscape can make living in your home more enjoyable and promote a positive image to your friends and neighbors.
One

Thing That Can Make Your Home a Target for Thieves

LETTING LANDSCAPING GET OVERGROWN

Tall hedges and shrubs near the house create hiding spots for burglars who may even use overhanging branches to climb onto your roof.
---
INSTEAD:
Trim any bushes and trees around your home and consider landscape lighting.
---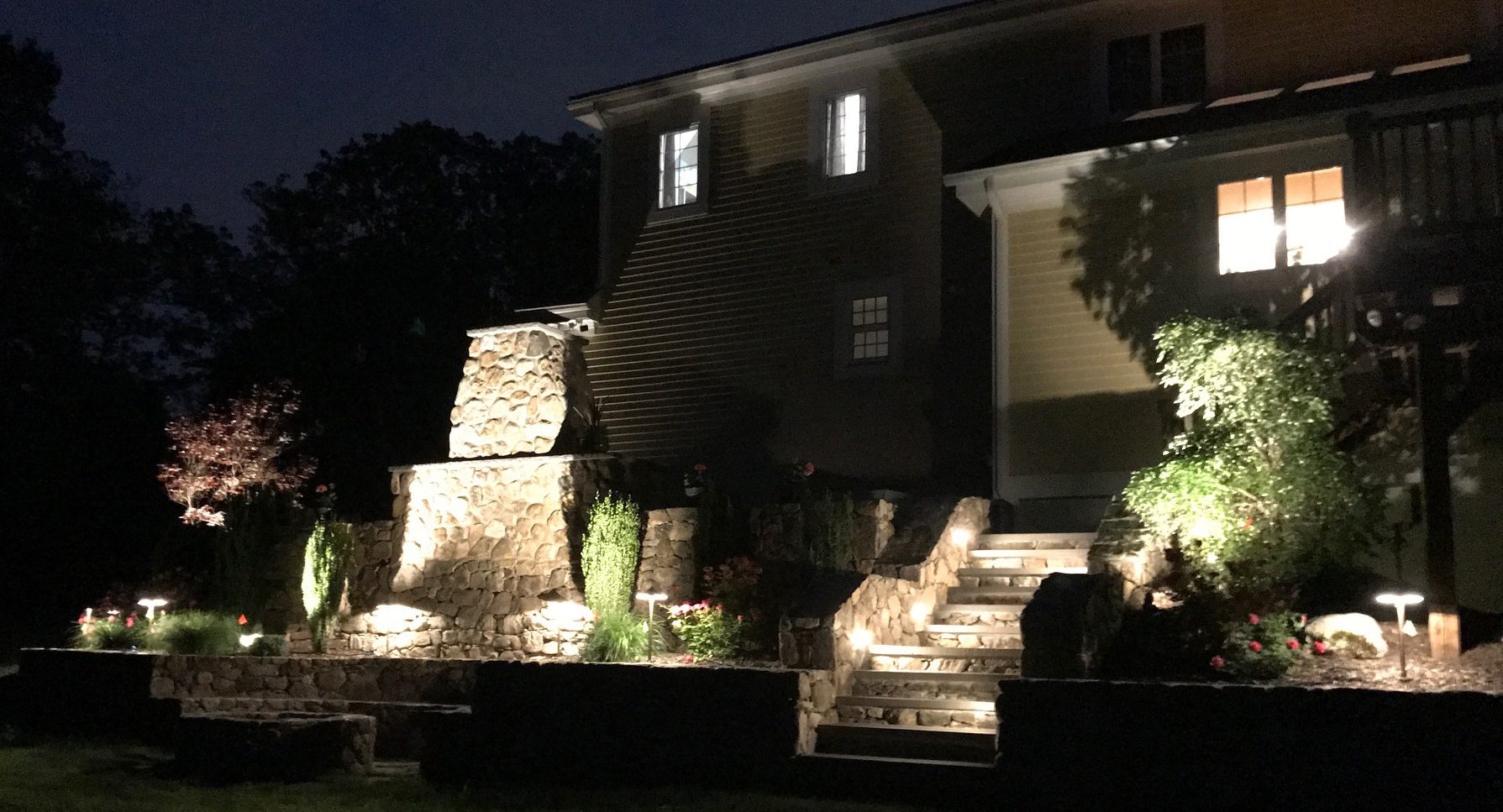 POPEL Landscaping and Design, will help you with the curb appeal.