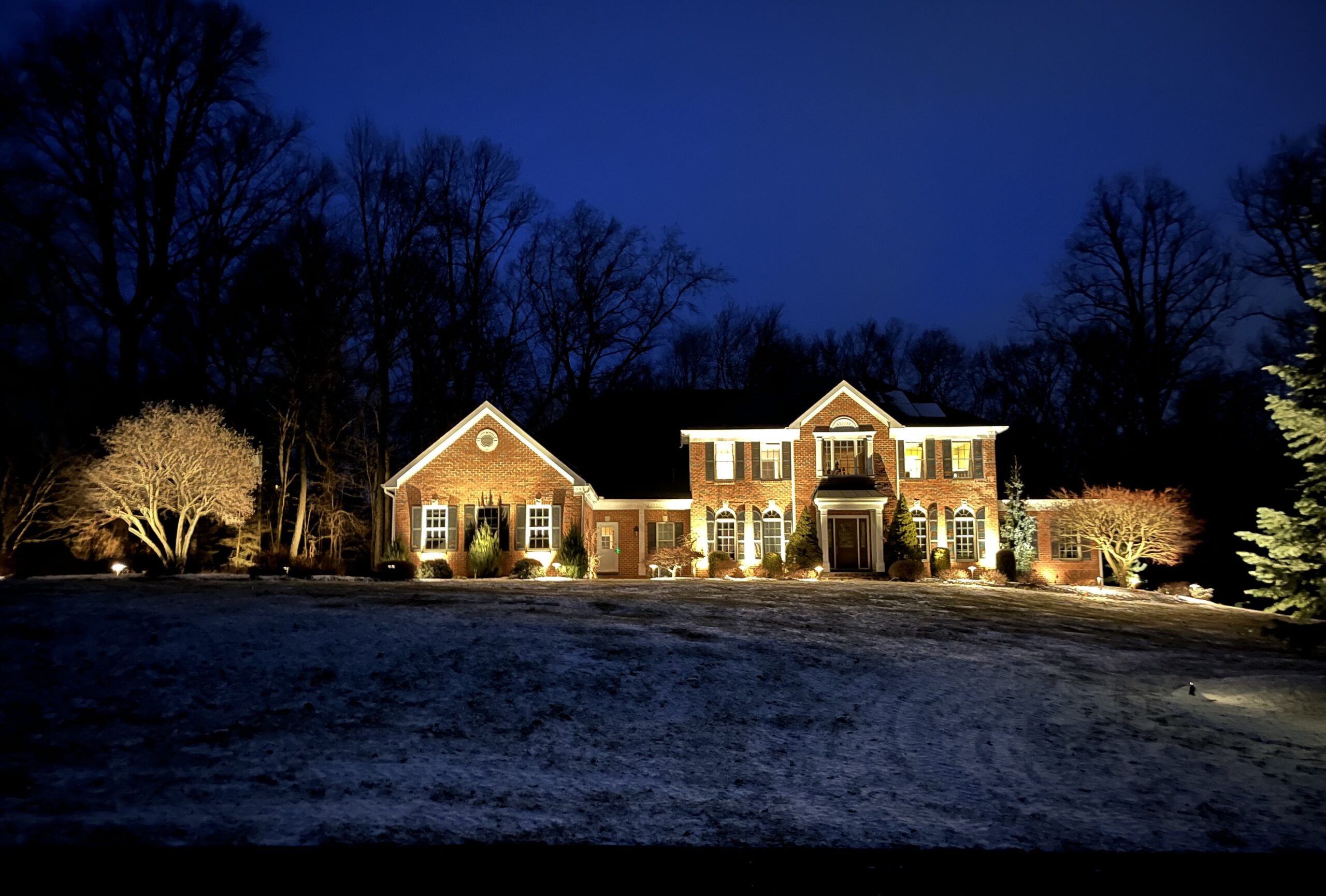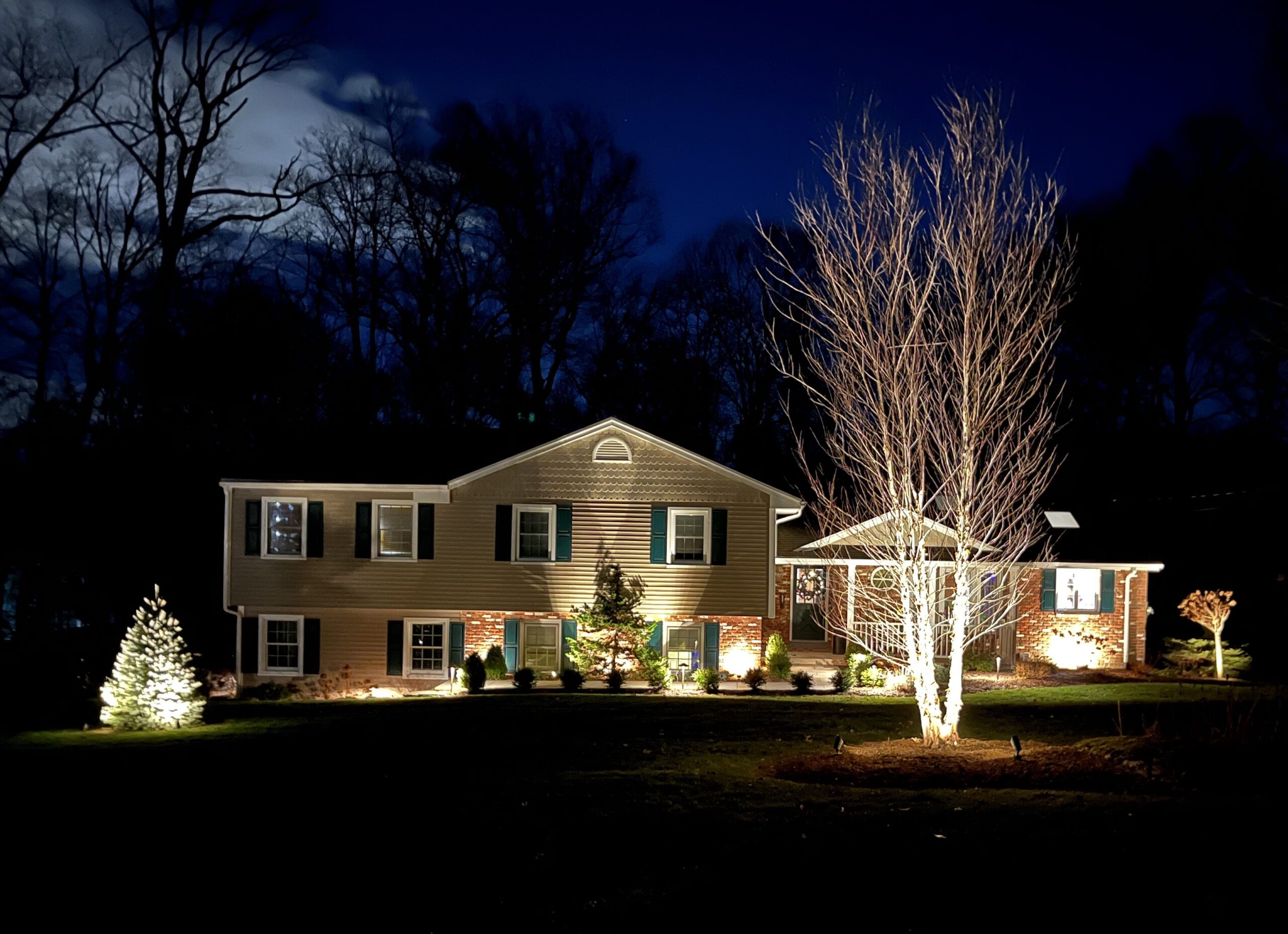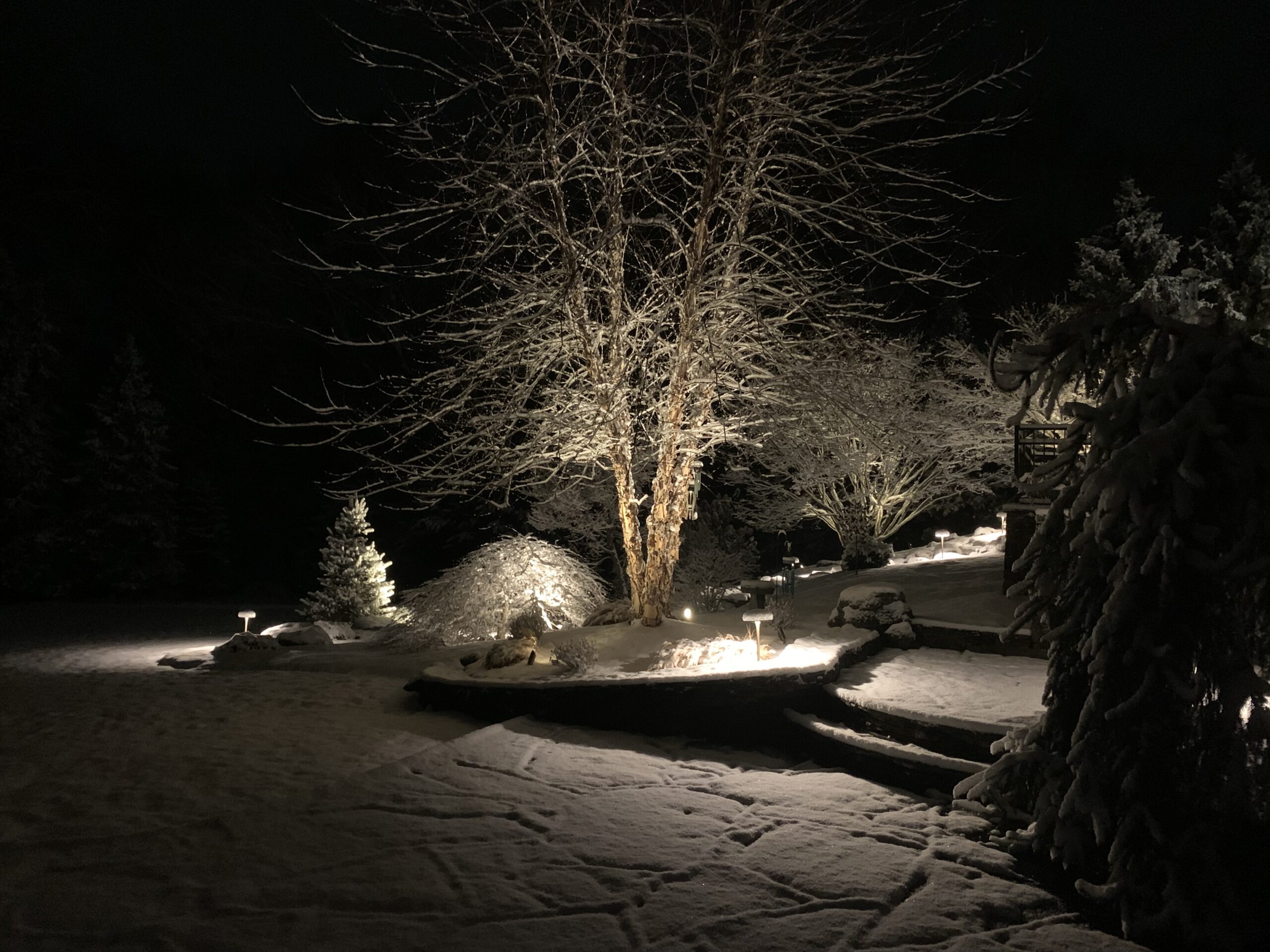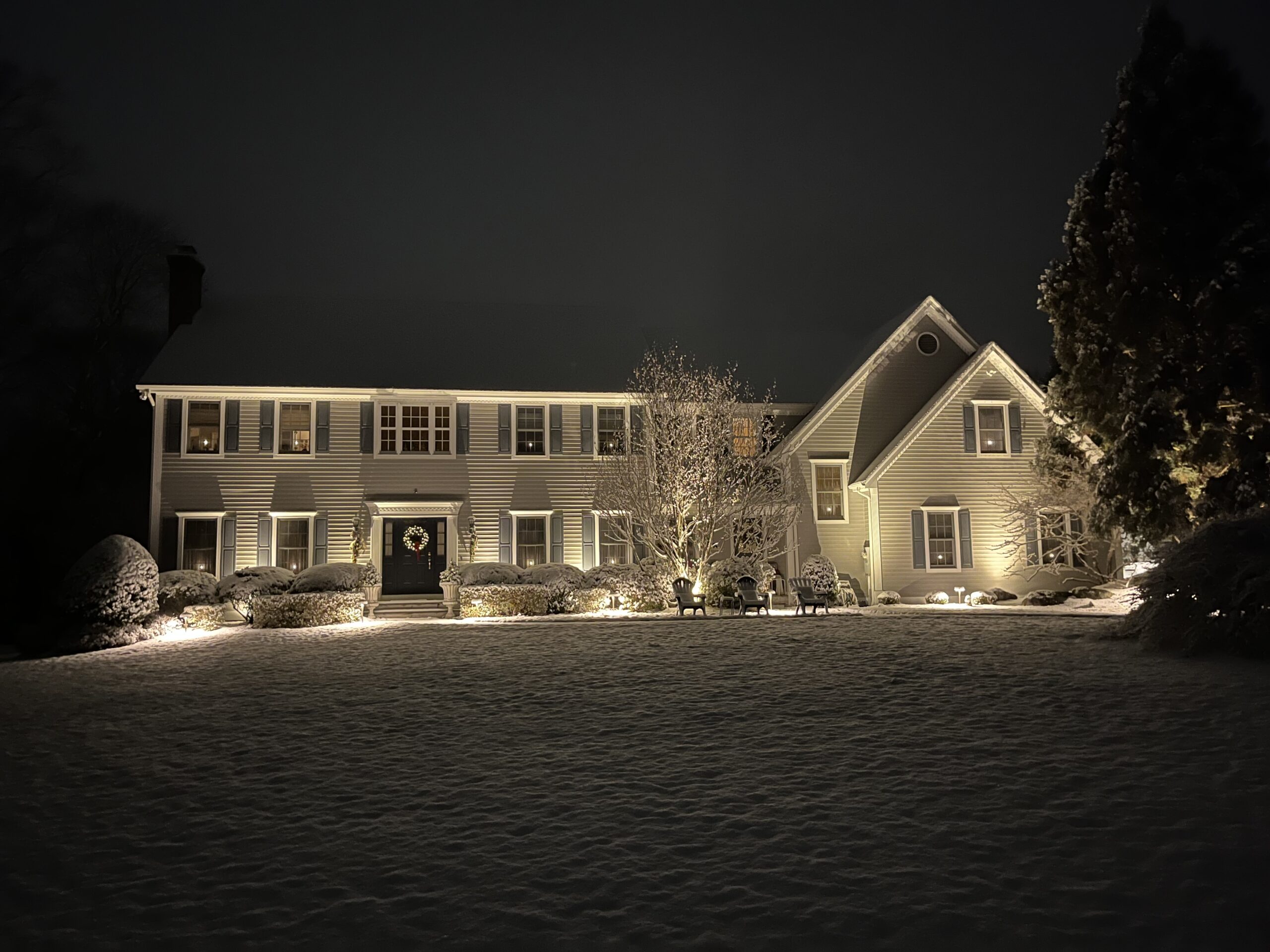 Landscape lighting is about more than simply safety and security, it's about beauty, value, and aesthetics. Landscape lighting adds a finishing touch to your landscape that demands attention. Properly applied, outdoor landscape lighting is one of the most visually dynamic design elements you can impart on both your landscape and your home.
---
Outdoor Lighting for Your Landscape
At POPEL Landscaping and Design, we have the ability to craft a lightscape that maximizes the visual elements of your home or business. Our LED, low voltage and solar landscape lighting is sure to dial up the drama, discovering new ways to use and enjoy your property.
---
Landscape Areas To Light Up
Landscape lighting will help to improve the safety and security of your home or business and adds functionality and beauty. Most common areas to light are:
• Architectural Elements
• Driveways
• Home or Office Building
• Patios
• Pathways
• Stonewalls
• Trees
• Water Features
---
Landscape Lighting Options
• Spot and Flood Lights
• Path and Area Lights
• Hardscape Lights
• Deck and Step Lights
• Pond and Underwater Lighting
• And More!
---
POPEL Landscaping and Design, will help you select the right fixtures for your project.